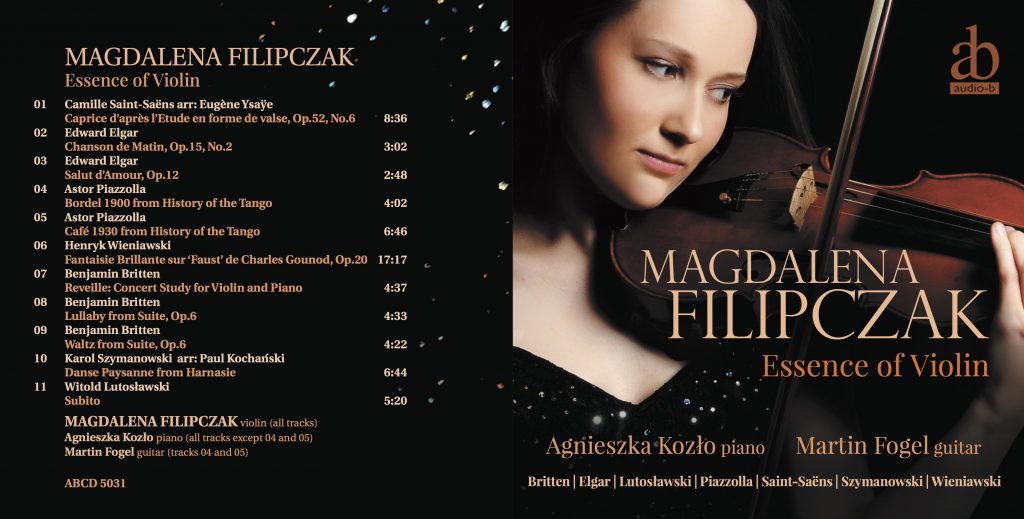 essence of violin (debut CD)
Works by Britten, Elgar, Lutosławski, Piazzolla, Saint Säens, Szymanowski, Wieniawski
'…glittering…beguiling…captivating…hauntingly atmospheric…' 
Julian Haylock, THE STRAD
'Not many solo recitals are as eclectic as this…She is a musical chameleon, quickly getting under the skin of whatever she's playing.'
Graham Rickson, THE ARTS DESK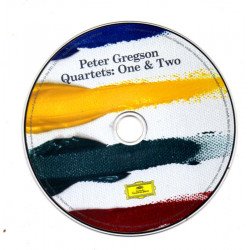 Peter gregson, quartets: one & two
Original NEW PIECES by Peter Gregson, recently reissued on
Deutsche Grammophon.
Magdalena plays as a part of the String Quartet together with Warren Zielinski (violin), Laurie Anderson and Meghan Cassidy (viola), Richard Harwood and Ashok Klouda (cello).
'songs to the north sky' ORIGINAL WORKS BY TIM GARLAND
Magdalena plays violin solos in 'Songs to the North Sky'  written by Tim Garland and recorded with the Royal Northern Sinfonia
'The second disc is an exemplary melding of scored material and improvisation, with exciting playing from solo violinist Magdalena Filipczak, and John Patitucci's extemporised bass passages stitching together the atmospheric compositions.'
★★★★★ BBC Music Magazine
★★★★★ GUARDIAN 
WORKS by SCHOENBERG (including Pierrot Lunaire) and WEBERN
Magdalena plays violin and viola in Gruppo Montebello, Marrianne Pousseur, directed by Henk Guittart.
Magdalena has learnt to play viola especially for this recording project which was done in the original version where violinist plays also viola numbers in Pierrot Lunaire.
WORKS by SCHOENBERG, ZEMLINSKY, WAGNER, BERG
Following the success of Pierrot Lunaire recording Magdalena was invited to play on this CD on viola, replacing in the last minute the original violist.
'weather walker' original works by Tim Garland
Magdalena plays violin solos together with Thomas Gould 
for "The Sky Is An Empty Mirror" track
and as a part of String Octet soloists for other tracks.